Last week my three-year-old son taught me how to use our lawn mower. Seriously.
|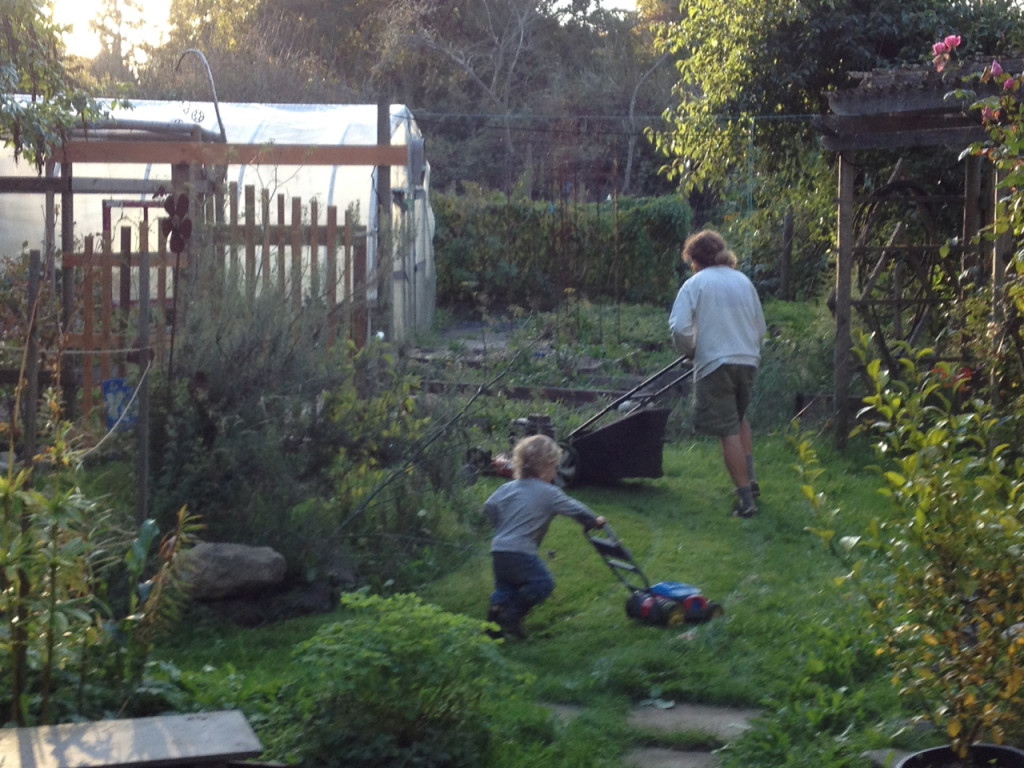 It was actually the first time I had ever used it! I mean not a lawn mower in general—but ours. Likely it's like this in your house too, but without ever totally discussing it, certain jobs fall to certain people. My husband is our lawn mower. I mean he doesn't do it with his mouth or anything.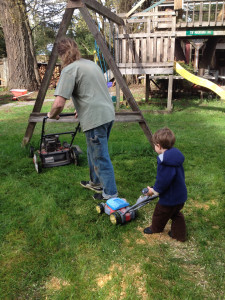 He's the man who pushes the machine which cuts the grass. Well, I should say, my husband and our son—because honestly, Xylus has been "mowing the lawn" right behind my husband since he's been able to walk. (And after experiencing it myself, I mean RIGHT behind.)
Last week, it was the anniversary of my husband and I's first date so I thought I would surprise him by mowing the backyard. (I also planned a surprised date, but the mowing came first.)
First my son pointed out which lawn mower we use. We have two. Then after I checked to make sure there was gas in it and was all set to go he said, "Mom, you've got to put that thingy on," pointing to the attachment that catches all the grass. He kept trying to tell me how, but I couldn't understand what he meant so finally I just said, "Can you just show me buddy?" So he did.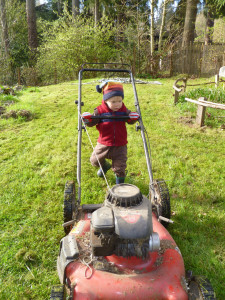 Then he told me about how you have to take the side piece off after you've attached the grass catcher.
When I was all set to start the machine I actually asked my son, "Do I just pull this buddy, or is there anything else I need to do?"
"Just pull that," he assured me. But then a second later when he saw that it didn't start he said, "Oh Mom, you've got to push that red button on the side first. Three times."
Meanwhile, he's just standing there all lined up and ready to go behind me with his lawn mower in place.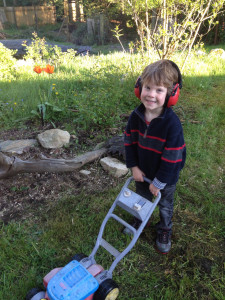 Truly, it was my son's help that made the job go easily. Thanks to years of practice and careful observation he knew just what to do! And for the first time EVER he got to mow behind Mom.
Love,
Aimée