Free Chapter of My Book– Getting Answers: Using Your Intuition to Discover Your Best Life
|
It's terrible to be in a quandary about the real details of your life and not know which choice would best serve you. It sucks to have a big decision to make and not know which route would be in your highest and best interest. Sometimes I have clients or students who know that they are moving toward something but don't really know what that thing is it.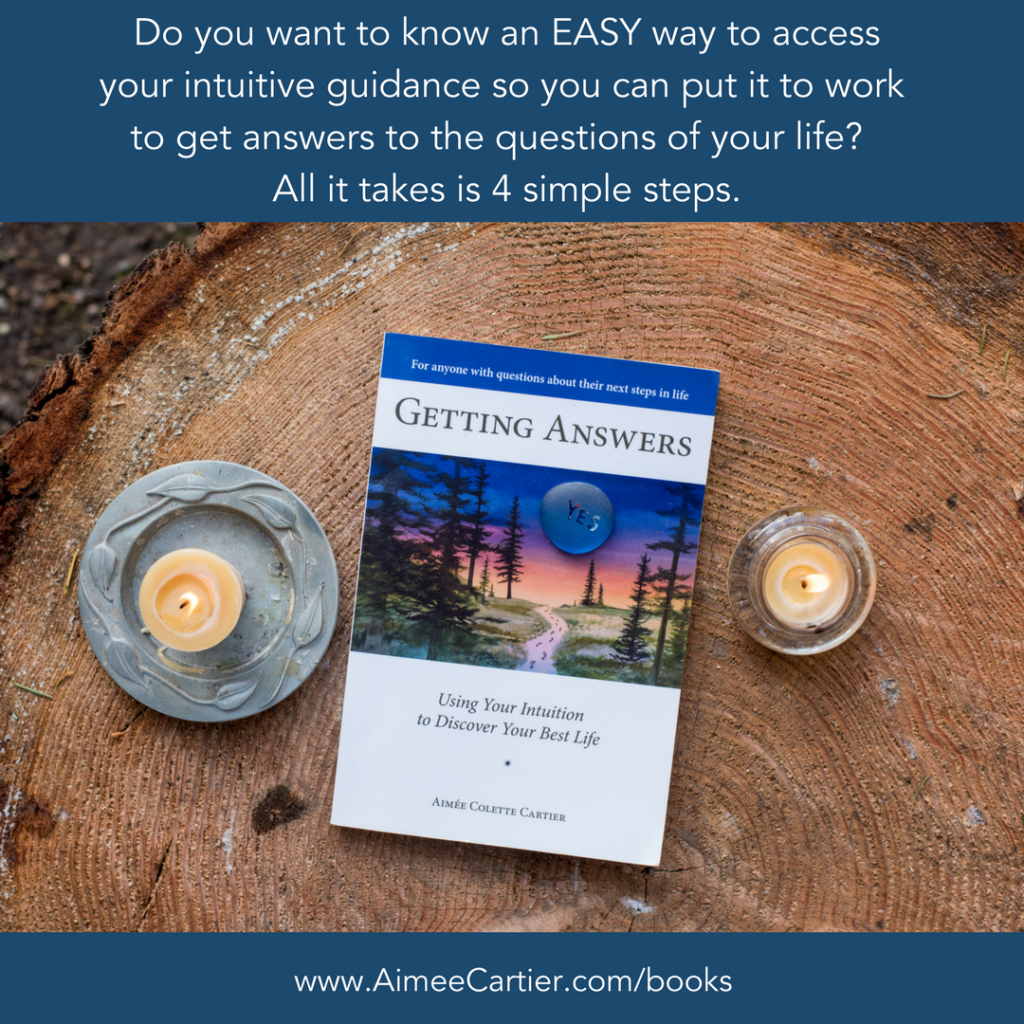 The truth is we are constantly making decisions and we want them to be the BEST ones– the ones that will bring us the most joy and fulfillment. We want the answers that align with our soul and purpose. We want a connection with the highest wisdom, and to feel that the Universe has our back.
What if I told you– all that is possible– that it is EASY to get those answers and that YOU are capable of doing so. And furthermore, that it is actually fun to do it.
Well, that's exactly what I am saying. My book, Getting Answers: Using Your Intuition to Discover Your Best Life gives you a simple 4 step process that seers like myself have instinctively known for ages. It's a process that will help you discover practical solutions for the dilemmas of your life– ones that align with your highest good. And you guys– it's easy. For real.
You can get started immediately because I am happy to announce that I now offer the first Chapter (Step 1) of my book for FREE on my website.
You can click here to get the Introduction and the first chapter of Getting Answers for free and dig in right now!
Love,
Aimée
P.S. Here are a few more posts, stories, and excerpts from my book.  The first one is practically the whole of Chapter 8!  Happy reading!
"Fear doesn't necessarily mean something is scary. What does it mean?"
"Remember that question I had 6 years ago when I was writing my book? Well I don't have it anymore."
Aimée Cartier is a psychic guide, author, and founder of Intuition University. Where in both private and group classes she teaches others how to harness and be able to trust (through their own experience) their own innate inner knowing.  She firmly believes and lives that your intuition/psychic senses are the ones that are designed to guide you to your own flourishing.  More about her and her work can be found at www.AimeeCartier.com.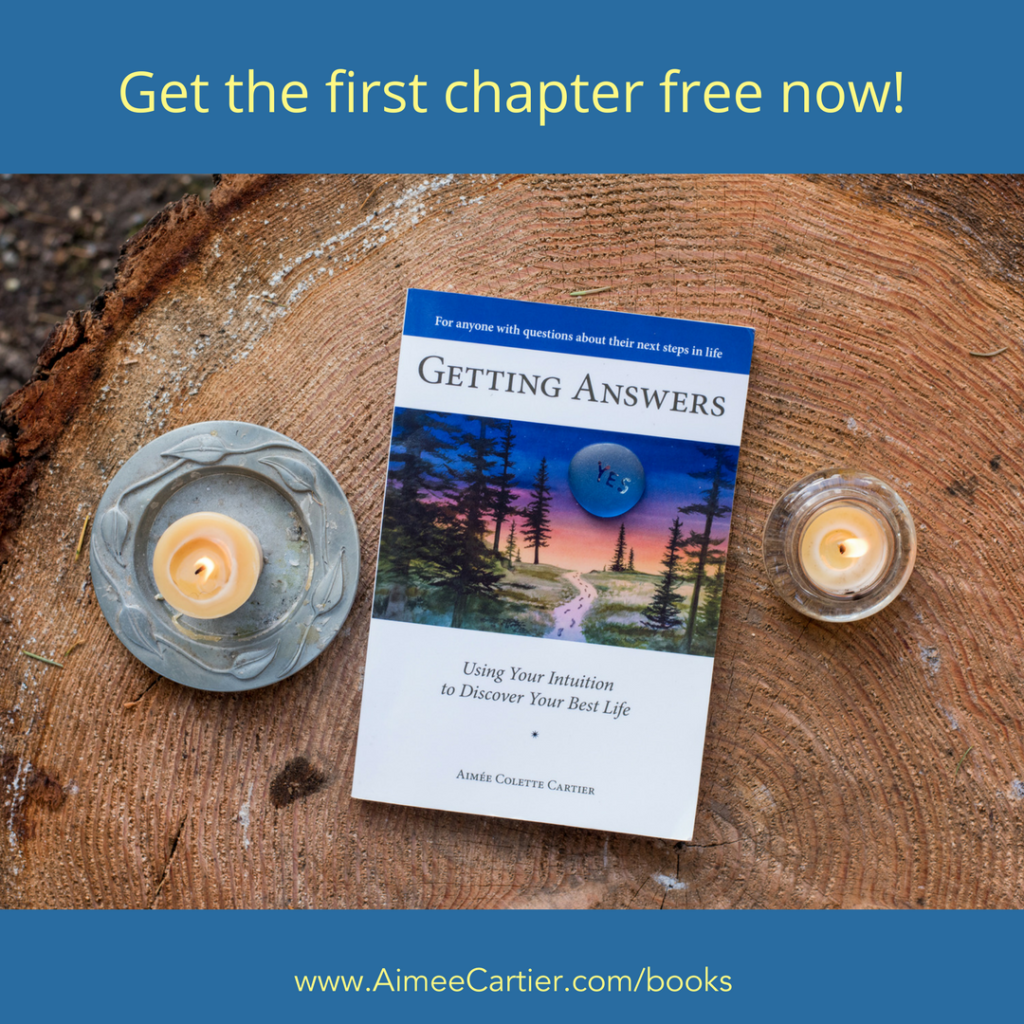 SaveSave
SaveSaveSaveSave
SaveSave
SaveSave
SaveSave