Why it's SOOOO important to enjoy the journey, in 6 words.
|
Because, To Do Lists never end.
End of post.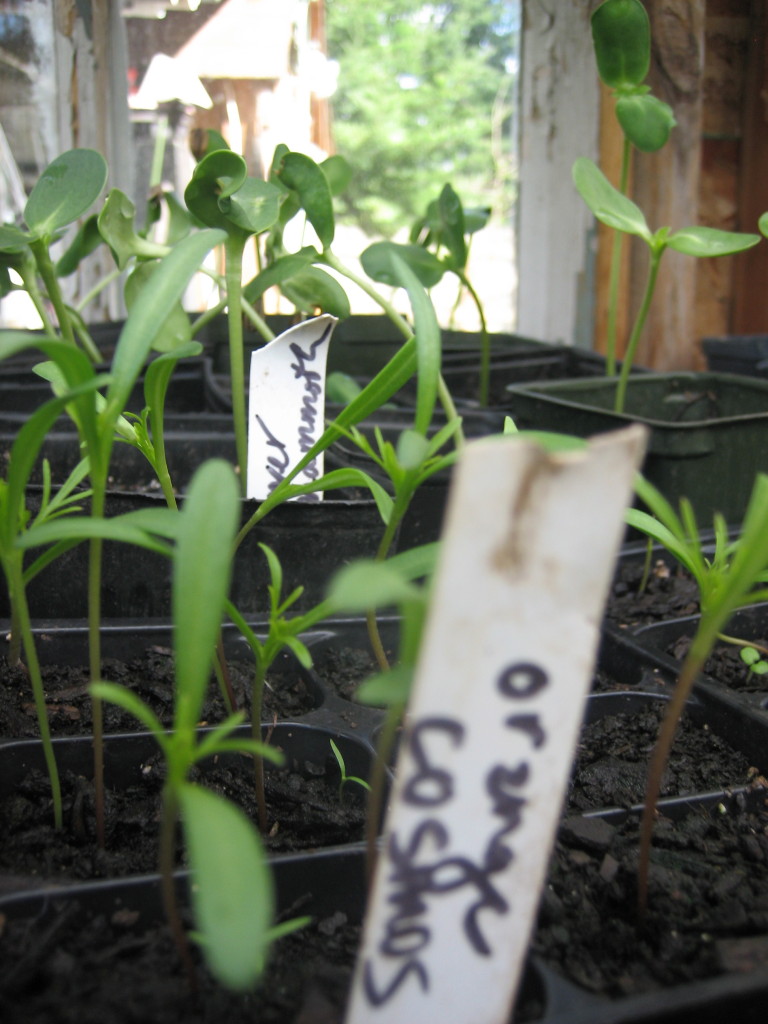 Just kidding, but it could be.  Seriously.  I don't know about you but I see clients, I write, I raise two children, I have a house, a huge garden.  My family makes messes.  They dirty their clothes.  Things need planting.  Garden beds need weeding.  Seeds need watering. Blog posts need photos.  Pages need updating.  Instagram wants my attention (okay, I like to give it.)   Occasionally your babysitter moves (like mine is) and you have to spend time finding another.  Then there is summer child care scheduling to work out. After the seeds sprout in the greenhouse they need to be transferred to the ground. Still, laundry builds up…. It all goes on and on.
Then there's that thing that started happening to me once I had two children, at a certain point in the day, usually when I actually finally have the most wide-open spaces to accomplish tasks (meaning the kids are asleep for the night) I have run out of gas.  The best I can do is peruse Facebook, read a romance novel, take a bath, or play a game of scrabble and chat with my hub.
Today, I was having a conversation with a friend who I work with (on yet another project).  We were discussing a particularly lengthy piece of this project when I found myself saying, "This is insane– the amount of things there are still left to do on this.  And this is only a tiny smidgen of my life."  Meaning, I've got these insanely long lists in nearly every aspect of my life.  The kind that go on and on, and seem to require more activity than there is time.  Of course my friend agreed.  His life is the same way.  I'd venture to say it's universal.
As I was finishing my meeting with him, responding to a client request for a reading, writing a check for preschool, assessing other errands I MUST accomplish within the next 24 hours, and getting in the car to pick up my son from said preschool I found myself thinking about this again.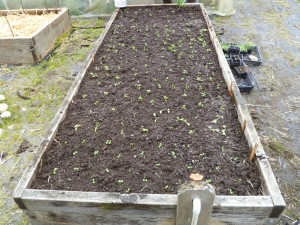 Life is like this.  It's a series of never-ending To Do Lists.  And honestly, by enlarge my life isn't even that complicated.  Still it's like this.  And I can't see any moment on the horizon where it is going to let up.
I was taking the last curve toward preschool it dawned on me (perhaps again) THIS IS WHY IT'S SO IMPORTANT TO ENJOY THE JOURNEY, because honestly that's really all you get.
These particular tasks on my current plate, will at some point be finished, but by then, I can guarantee, there will be others in their place.  The lists refresh themselves in a continuous tasks of momentum, evolution, growth, life maintenance, and achievement.  Once the flowers and vegetables are planted, they need to be watered, once they are finished growing, they need to be harvested (at least the veggies). Clients continue to call (hurrah!), articles continue to form, blog sponsors continue to beckon.  Everybody in my house needs to eat, every day, several times a day. Laundry continues to get dirty and need to be washed, dried, folded, and put away. Repeat, repeat, repeat.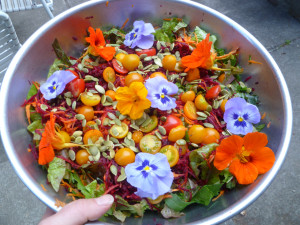 Days like these I am beyond thankful that I actually love almost all the subjects on my lists (well, minus the feeding everyone and the household chores.) But the rest of it, I actually like doing.  I'm glad blog posts are a part of my week.  I love serving my clients.  The garden, it does bring me joy (and fresh food).  My kids, well they are so cute I wouldn't trade them in.
But thank god, is all I can say.  Because this is all we've got.
At the end of my life, I might be able to take a bird's eye view and survey the accomplishments, but there isn't a day gone by that isn't made up of tasks.  So by god I better be enjoying it.
I hope you are too!
Love,
Aimée
P.S. What are your favorite tasks in your day to day living? I want to know.
Aimee is a psychic, author, mom, wife, reluctant dinner maker, and expert list maker.  More about her psychic work can be found on her website: www.spreadingblessings.com.