My favorite sacred/mundane workspace object: my beeswax candles and why
|
I'm intentional about my works space.  I have a studio on our property that my husband built for me and I have a rule that I don't bring anything in it unless I really love it.  My husband would say here, "You love that stapler!?"  But what I mean is decoration wise– beauty wise, object and tool wise– I am very intentional about what I bring in.  My lamp shades—for example, I love.  My meditation blanket, the couch cover, the mug that holds my pens and writing utensils, I love.  The tray I keep my tea selection on, the bowl that I use to discard the tea bags.  And if it comes down to it– yes, the stapler– I love it because it serves a very useful purpose!  You're getting the point right!?  Nothing is here on accident.  This is the space that I use to do the vast majority of my work– doing psychic readings and teaching my Intuition University students.  I like the space to be impeccable and inspiring to me.  And, I have a few favorite objects that I LOOOVE having in my workspace.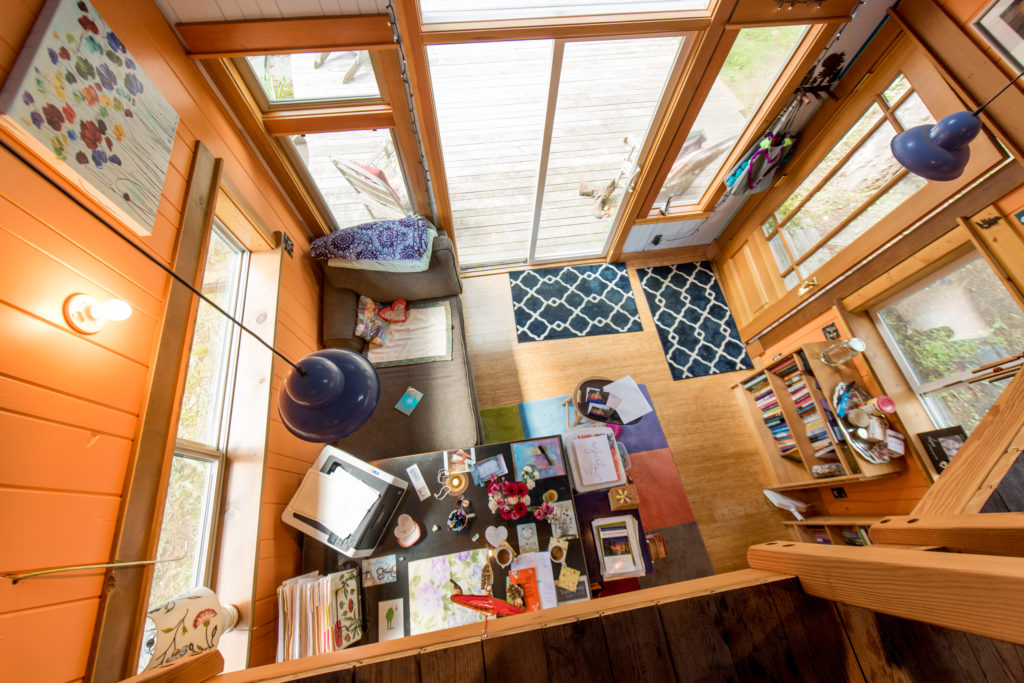 One of my all time favorite sacred and mundane objects is beeswax candles.  I've been a beeswax candle connoisseur for years now (It's pretty much all I burn inside.) and my ALL TIME favorites are those made by Big Dipper Wax Works.  The quality is perfection.  And they happen to be local to Seattle (which is just a happy bonus really for me.)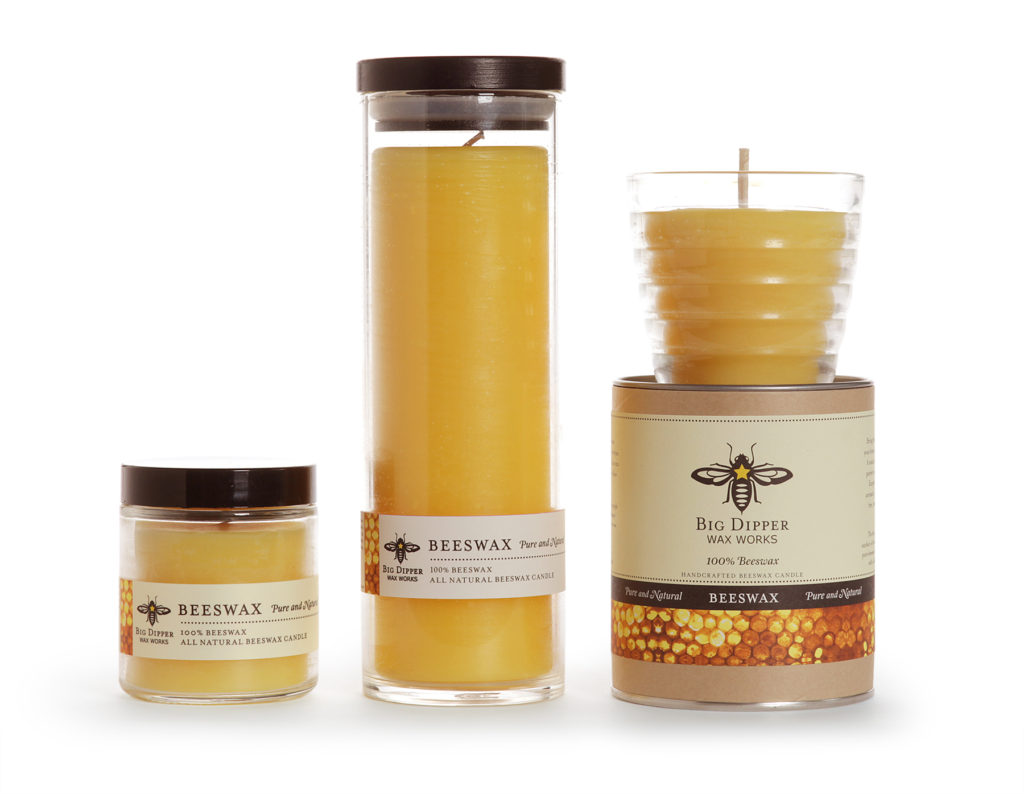 First of all, hopefully you already know that burning beeswax puts out positive ions (those are the kind you want—the feel good ions!)  And burning it also helps purify the air.  It can take allergens out of the air.  I burn Big Dipper Wax Works candles in our house too– especially during pollen season.  Beeswax is also very long burning not to mention sweet smelling!  And Big Dipper has tons of lovely scented (but NOT perfume-y) options.
Another of the reasons that I love my candles is because of the flame.  I associate the flame with higher wisdom—with mystery—with the benevolent unknown—for me the use of fire is a way of acknowledging Spirit.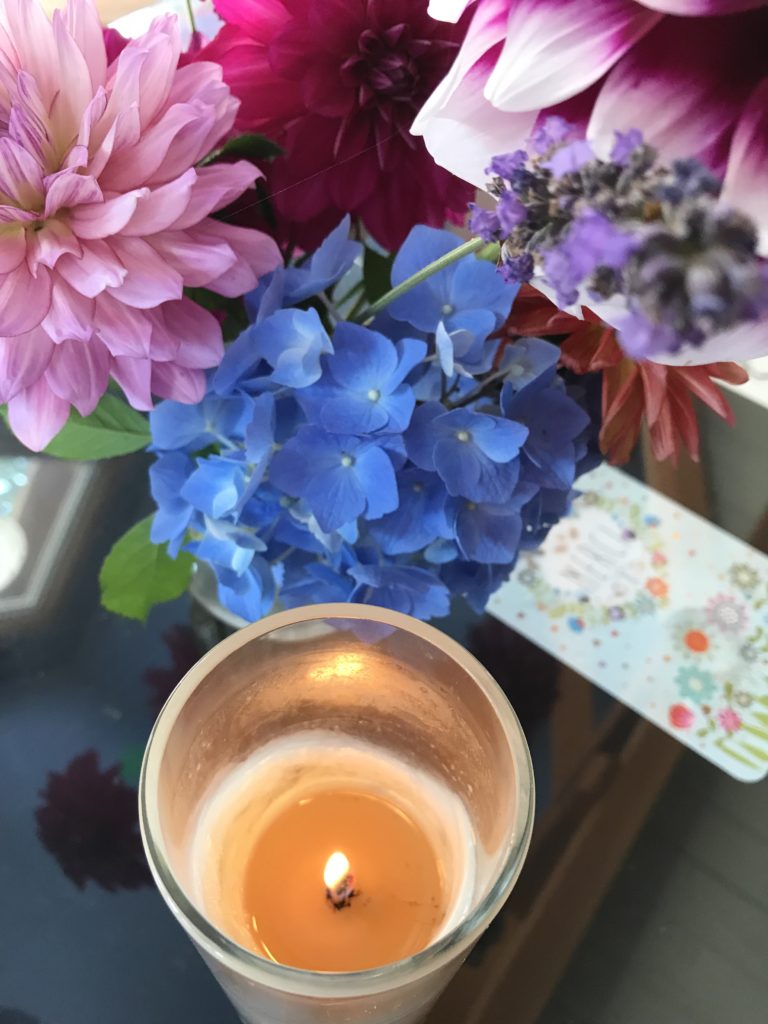 I frequently light a candle before I do a reading for this reason.  I don't need the candle to do my work—but it is a lovely reminder of the spirit and higher source that is present in my work.  It's like an outside visual reminder.
I also use my beeswax candle when I am writing or developing my programs.  I'll light the one on my desk with a prayer or invocation to my Highest Self do my best work– to be guided to the words that serve the Highest Good.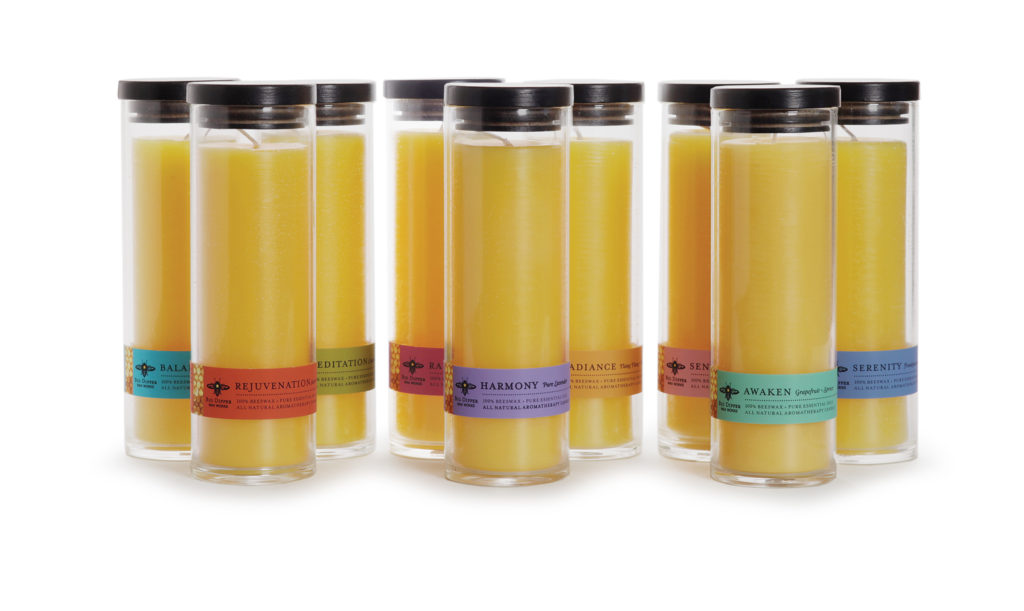 Big Dipper Wax Works has candles in all shapes and sizes.  My favorite is their "Sanctuary Candle" because it's large- and glass contained—so I feel like I can have it on my desk without risk of starting a fire or having a paper accidentally shuffle into it!  And they sell refills!  So you can buy your sanctuary candle and then just keep refilling the glass when you've burned it all down.  The sanctuary size burns for 90 hours, that's another reason I like it.  It lasts a long time.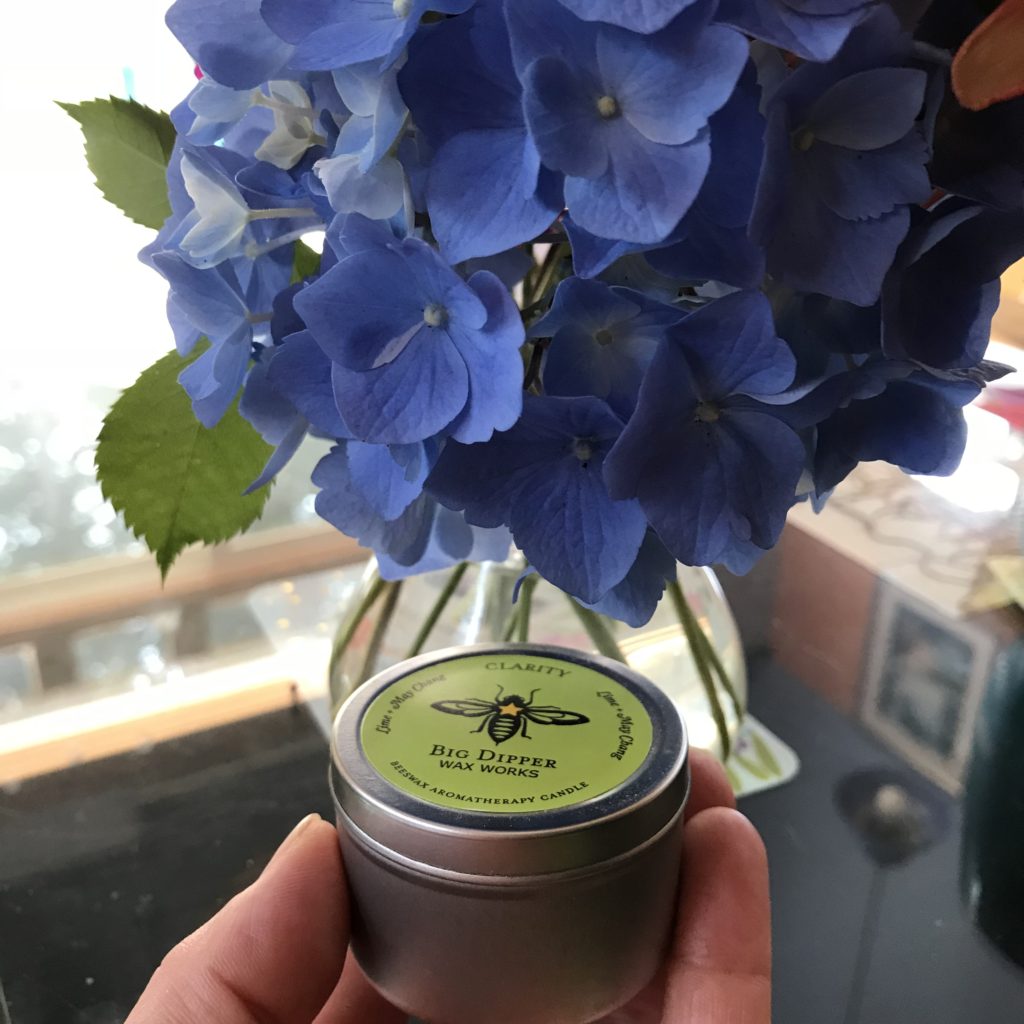 I also love what I call their little travel tin candles.  I carry these in my suitcase when I travel.  It's one great way to refresh stale hotel air and make the room smell pleasant besides!  The tiny tins burn for 12 hours!  These tins are also a favorite of mine for giving as gifts.
From all shapes of glass containers (including a magical bee hive shaped one), tins, to pillars, tapers, cake topper candles (including numbers) Big Dipper Wax Works has beeswax in forms to suit your every need and mood—whether you are making your office more magical like I am—or freshening up your home.  I've been using these candles for years and when I contacted them recently saying that I'd like to do a blog post on them, Big Dipper was kind enough to send me two of their sanctuary scents that I hadn't tried: "Awaken" and "Harmony."  Heart!
So if you are looking for just the right mundane (with quality) and yet sacred object to spruce up your space, lift your mood, and delight your nose all at the same time– Big Dipper Wax Works!
It's a simple thing, a lovely scented candle at your desk, but seriously, sooo good.
Love,
Aimée
Aimée Cartier is a psychic guide, author of "Getting Answers: Using Your Intuition to Discover Your Best Life", and the founder of Intuition University.  She believes it is important to know what brings you joy and for her beeswax candles are one of those things!  More about her and her work can be found at www.AimeeCartier.com.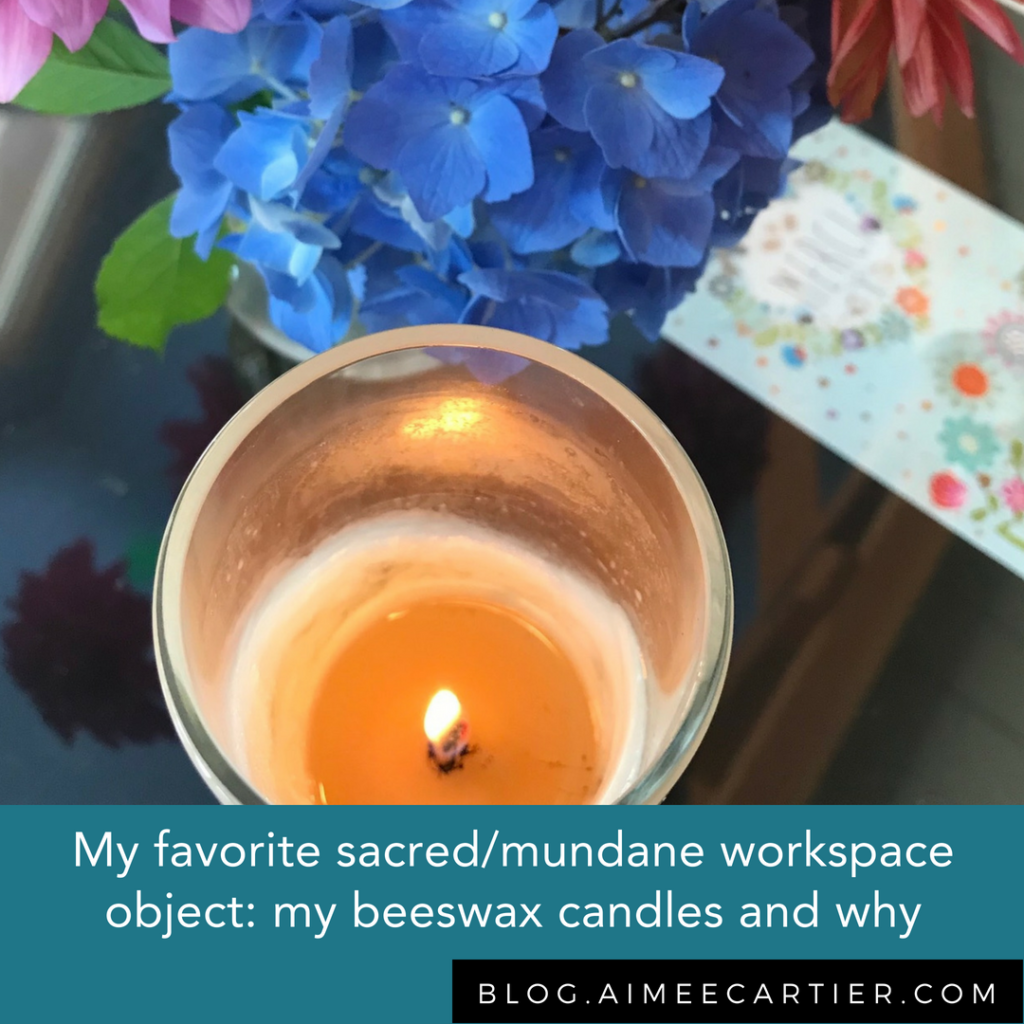 SaveSave
SaveSave
SaveSave
SaveSave