Using color to enhances and transform your life one shirt at a time. What!? Yes.
|
You know when you discover someone and/or what they do and you just think, "I love this! And I need to know more about this now!" That was my experience last fall when the Shift Network announced that they had a free call with nationally recognized color expert Arden Reece coming up– all about, color and how to use it. (They have another one coming up too!)
You may have heard me mention color before or my extreme love of it. My husband used to make fun of me before he understood it. He would ask questions like, "Honey, do we really need another duvet cover? Or set of napkins?"
I was always resolute. "Yes. We do need that new duvet cover/set of napkins/hand towel." For me it was ALWAYS about the color. On an instinctive level I used color to create, enhance, or shift moods, primarily for myself since I was the only one who seemed to notice or care. I crave certain colors, and that craving also shifts seasonally. And I spent, and still do, quite a bit of time at home. As the mother of two small children and a woman whose office is a studio on our property, the number of times that I spend walking past our bedroom per day (where said duvet covers live) is higher than most.
I'm not even kidding when I say that MANY MANY times the duvet cover (or its color rather) excited a feeling of levity and joy in a day that was sometimes overcrowded with the chores and demands of having a baby and a toddler in the house. Walking by that lovely bed spread was quite literally a bright spot in my day. (Setting my table with a choice of color napkins– likewise. Drying my hands after washing them on my sweet colorful hand towels… you got it.)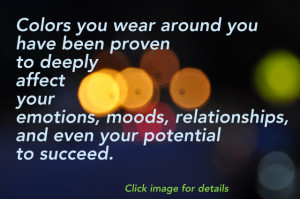 Cut to a few years later. I'm 2 ½ years out from birthing my last child and I am aware on a daily basis that my closet needs an overhaul. After listening to Arden Reece's call I am now also aware that color has certain transformative powers that are also very individual and unique to each person. That the colors you put on your body can affect how others see you, how you feel about yourself, and what you put out to the world.
So I decided to take the plunge: Arden Reece's color pallet and rendering. If I was going to overhaul my closet, I wanted to do it right. I wanted to put into it colors that supported me. I loved the idea of being able to enhance aspects of my being while picking out a shirt, something I obviously do every day. It seemed to bring a whole other aspect of consciousness and even supportive sacredness to dressing oneself. It combined my innate love and attention to color with my own personal goals for myself.  I can choose clothes to put on my body that actually suit and enhance what I need for myself, every day, on a personal OR professional level or both.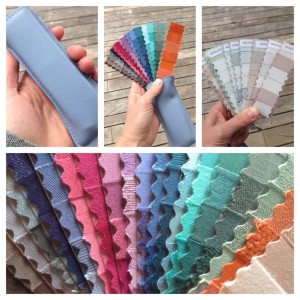 Arden breaks it down into your "Essence Colors" which match and enhance your coloring and create the opportunity for meaningful connections and your "Magnetic Colors" which provide a strong vibration to your personal energy and highlight your best parts. She gives you handy reference sheets, suggestions on how to use them,  AND maybe more importantly a whole case of fabric color samples in a handy size that fits into your purse.  On the back of each color stick is a one word reference of exactly what this particular color can enhance for you.  So when you're shopping you can reference not only does the color match you, but does it do for you something that would be appropriate in the setting in which you would wear it.

What I also found out is that we are usually drawn to colors that suit our skin tone and personality. Arden's website is a veritable treasure trove of information and discovery on colors. It's based on years (centuries perhaps) of color knowledge.
Discover which color personality you are.
Get a free guide to the top 5 colors you need in your wardrobe.
Find out if you are a warm or cool color person.
But even better, for those of us who just LOVE color and intuitively understand its power, she has another Shift Network course coming up. (And another free intro call April 20th 5:30PM PST!) Arden teaches us that "color can be a powerful tool for evoking transformation, especially when it's used to create harmony between your inner essence (your soul self) and the outer world. When you use color in this way, people feel a kind of 'rightness' about how you look and who you are — and so do you!"
So if you want to make your closet and clothes a sacred place that supports you in a multitude of ways, or even paint your living room (like I did) using your soul colors, understand why color is so interesting and powerful, or even justify all your linens :), talk to Arden. She knows.
Find out more about her work and upcoming course and Shift Network FREE Call here.
Happy coloring!
Love,
Aimée