Why Sweetness With Self Is Paramount Right Now
|
I was in my acupuncturist office recently when she told me how this week she had seen even her most resilient clients come in with the feeling that they had just hit rock bottom.  I was like, "hand raise!"  I had just told her, "I'm here because I feel extraordinarily sad and mad this week."  She went on to say that intense emotions are high and that people are having a hard time finding joy, inspiration, motivation, or insight right now. I was like, "What are those?" 🙂 But what she said next made a light bulb go off in my head.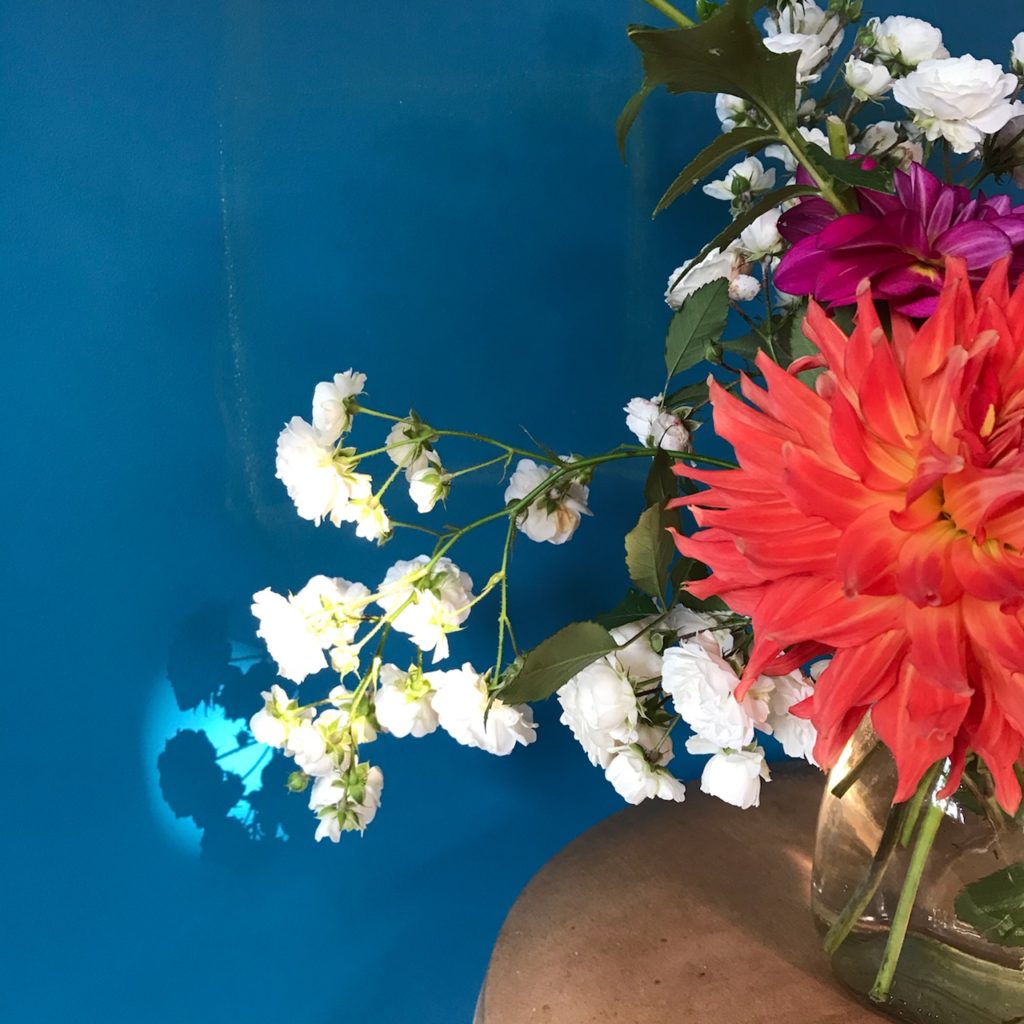 She told me that mental health experts are predicting a severe decline in mental health over the next few weeks and that it has to do with hitting a six-month marker. Apparently, this is a thing—it's a phenomenon in war and in other extreme stress situations/disasters.
Her description reflected what I had been seeing in both myself, my clients, and my friends of late. For various reasons—or no specific reasons at all—everything was just suddenly feeling HARD. Spouses weren't getting along. Moms who had been holding so many things together—their family, the details and care of their children and partner, some rendition of schooling for their children, the care of their home, the feeding and emotional care/management of their families, their own work, etc. etc. etc. were just crumbling into a mess of "I CAN NOT do this anymore." Or "There is so much tension in our home right now." Or "I feel unmotivated and without vision." Or ALL of the above!
It's a thing gals and guys. The 6th month thing. It's so much of a thing that emergency workers even have a name for this period, "The disillusionment phase."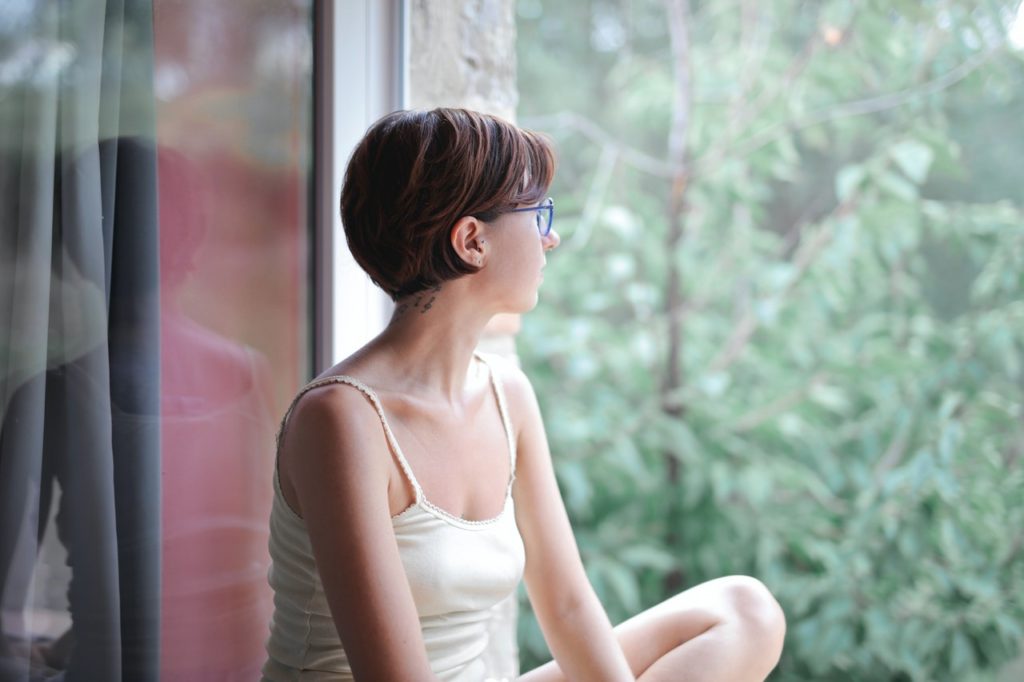 After I got off the acupuncture table one of the first things I did was reach out to my Empath Intuition University graduates.  Many who have gone through my program (the next one starts in less than a month by the way— on November 4th!) and I are still connected via a WhatsApp group. Empaths   feel the emotions and experiences of others inside their own skin as though it is happening to them.  I wanted them to know that if this is coming/here that they should be extra vigilant about applying the practices they've learned and to heap on the self-care right now.  "You can't over-do self-care right now," I said to them.  I believe this is true for all of us.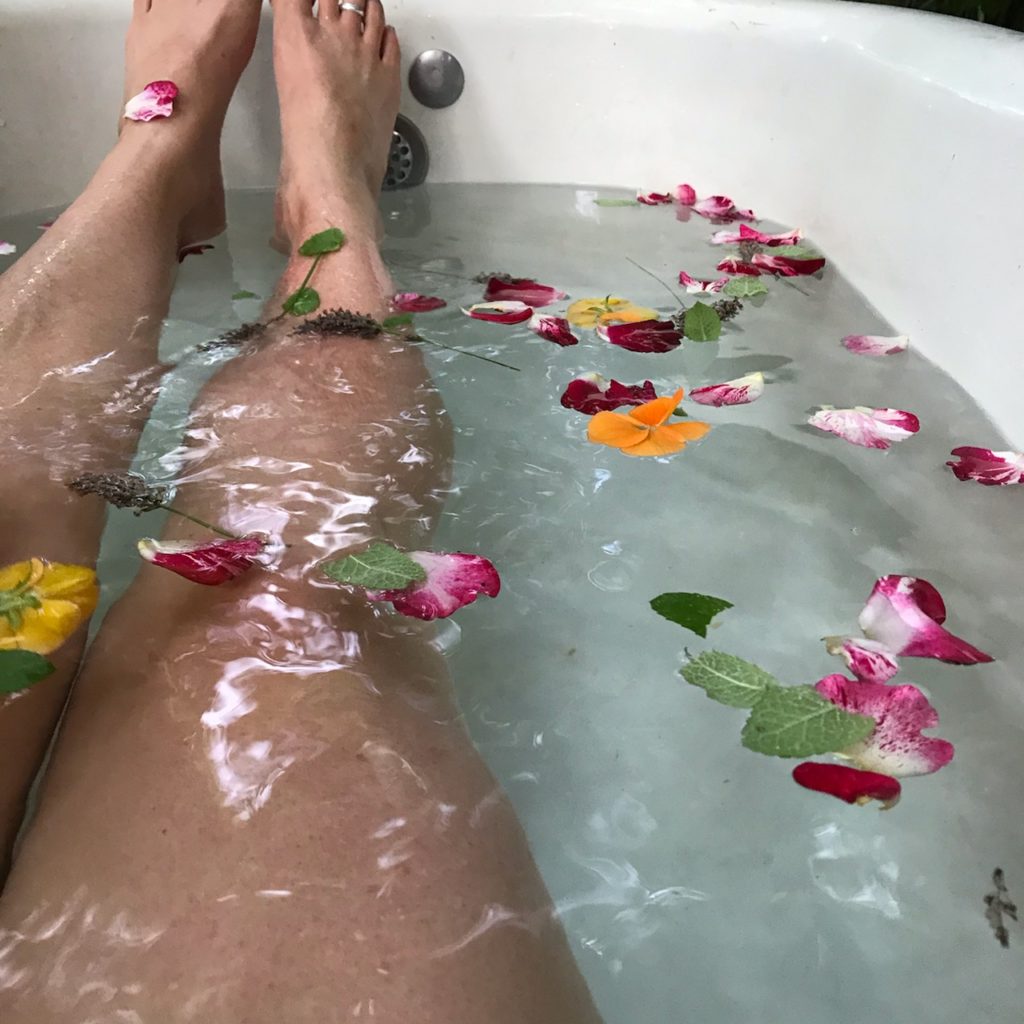 One of them responded to the group with this great UCLA article on reducing pandemic fatigue.  It has some really good suggestions in it—ones that actually reflect my work with my Empath Intuition University students.  Since then many of them have reached out on our group text thread mentioning what is happening for them and what is working for them.  It's been this really lovely blossoming and supporting our our Empath Intuition University graduate community– of each other and for each other.  And that is precisely the kind of thing recommended by experts right now. (See above UCLA article!)
My acupuncturist also told me to start "dry brushing" (which I did the following day and am IN LOVE with!) for my lymphatic system and she sent me home with a homeopathic tincture called "Field of Flowers." That and her treatment seemed to work! Later that afternoon I noticed that I not only felt internally buoyant, I also felt connected to my own vision again. For the first time in what seemed like ages (but is more likely 6 months!) I could see ahead for my family and I. I wasn't just standing in the present dishing out snacks and dealing with what is at hand, I caught a glimpse of a time to come. And it was good.
So where are you at? Have you entered into the disillusionment phase? Are you doing some extra sobbing lately? Are you just so irritated about – any little thing that your spouse or children are doing? Do you notice that you don't have anywhere close to what was previously your usual shoulder shrugging ability?
You are not alone.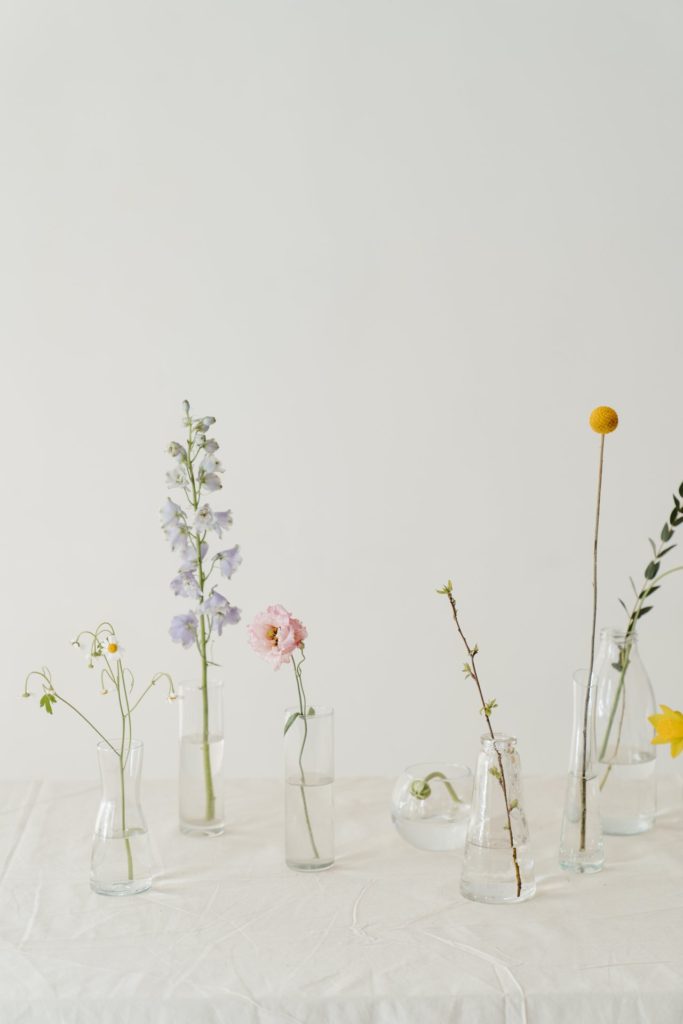 I think that is important to know that.  Each of us, in our separate lives, with our separate families feels as though it is because of a. b. or c.  in our own lives that we are feeling "ugh" but actually there is a bigger thing happening here.  This is an unusual time we are living in where the whole world is experiencing similar collective patterns at the same time.  That connection between us, which always exists, is now amplified because so many of us are on the same channel singing the same songs (even if they are sad or mad ballads right now).  The thing is, that also because we are more isolated than we normally are—we also think it is just us.  Because right now that's what it looks like—it looks like our short temper, or the laundry, or distance learning for our children, or the specific details of our life that are rubbing us the wrong way—and that is true, but it is also a shared collective experience related to this bigger ride that we are all on together in this pandemic. We've been under stress for six months strait!
So, my advice to you, and I hope you take it seriously is to be easy with yourself now and in the coming weeks.  Find any little moment you can to sprinkle into your life the good things.  Whether that means a hot drink you love (one of my favorite things), extra baths, more silence (I find sitting in the dark with just candles or a salt lamp very resetting), a good book, more phone or video chats with your friends and family, more walks in nature… really whatever feels supportive to you right now—make it a priority.
For example, yesterday, in the middle of the day, despite having other things that I had on my list to get done I spent an hour or two looking at my Spotify feed.  Lately, I've noticed that any music I hear (outside of the country music station my kids like to listen to!) feels so poignant and inspiring.  I'm not much good at discovering new music on my own—I usually learn of new artists from my friends, so I took the time to figure out on Spotify how to follow my friends and people whose Instagram feeds or playlists have inspired me.  I played music off of their lists.  I spent time dialing one of my own lists called, "Songs to Sing to Kids."  It was something I NEVER do.  But it was so enlivening to me— I was belting out old songs that I love and never hear, and discovering new ones.  The whole act also had this really grounding feeling of setting myself up for goodness in the future.  Now during the week when the kids and I are at home I'll have playlists to tune into with just a click. 
Right now, I'm tuning into any little thing that inspires me and holding onto it like a lifeline—because I actually feel that it is.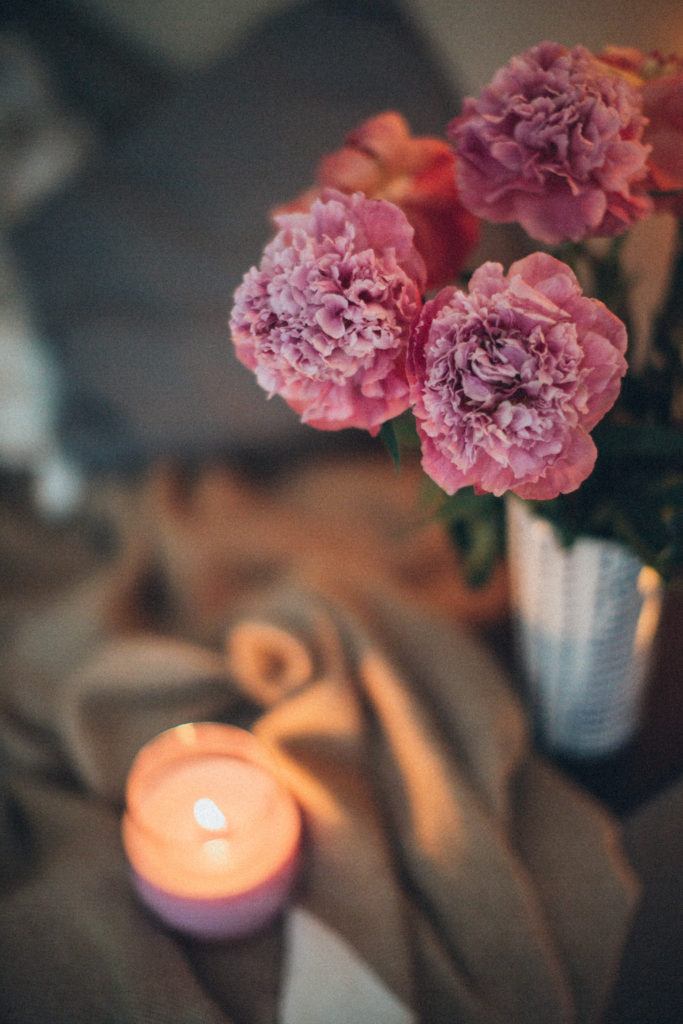 It's both healing me, pulling me forward, and connecting me with the magic.  I've been turning toward anything that seems even the slightest bit inspiring to me (like the music) to see if I can ring it for more juice!  I've been successful.  I've actually discovered things that I'm surprised I've been interested in!  I've been turning to books, other thought leaders, and doing different art, to name a few.  I've been exercising religiously—because you know moving your body lets stress out and creates endorphins right? 
So folks—the moral of my story is this:  We are still on what appears to be a long ride.  No matter what the specifics are of your life— that stress we've all been under for months is absolutely affecting you.  Even if you think it is how loud your spouse is eating (you have to watch this funny Glennon Doyle video! where she says among other funny things, "I looked at the woman I love in a way that you might look at a murderer!"), or homeschooling, or, or, or …. The antidote is to put in any softness, any goodness you can as often as you can.  To turn toward any little thing that inspires you with the fullness of your body and being.  Do it for yourself.  Do it for your family.  Do it for the world.  Truly.
I hope my examples have inspired some ideas of your own. I'm also going to add below my bigger list of other things that I've been loving lately too just in case you find something that tickles you there too.
Sending you big love, warm hugs, and wishes for your well-being,
Aimée
Aimée Cartier is a psychic guide, the author of "Getting Answers: Using Your Intuition to Discover Your Best Life,"and the founder of Intuition University and Empath Intuition University. She is committed to helping others understand their own innate intuitive power and the positive soul guiding force it can be– through these challenging times and beyond. More about her and her work can be found at www.AimeeCartier.com.
My current list of inspirations:
Glennon Doyle's book "Untamed" has been inspiring me for months. I also love her Instagram feed.
Dry brushing (Yes, I already mentioned I'm in love.)
Exercise— Mostly I walk, outside, these days. However, both my daughter and I love Erin Stutland's workout videos. She combines mantras with motion. You can subscribe to her "The Movement" for fresh workouts, mantras, and meditations monthly (I believe). And/or you can download her free "Soul Stroll" audio that you can listen to on your own walks or workouts.
Sarah Jenks and her "Sacred Starts.". She has a new free program that just started. I love her Sacred Starts reminders for enlivening my regular morning meditation practice.
Outside yoga on Saturday mornings led by a girlfriend (I also love Yoga with Adriene on You Tube.)
Previously mentioned great UCLA article on Pandemic Fatigue and strategies
"Healing Tonics: Next-Level Juices, Smoothies, and Elixirs for Health and Wellness" by Adriana Ayales (I actually bought this book to surprise a girlfriend for her birthday, because it is so her. But I haven't been able to put it down!… So clearly I need to get her another copy!)
Racheal Cook's interview with author Sarah Argenal on "How Working Parents Can Defeat Burnout."
This completely outdoor primary school my children go to and the work I am doing there this year.
Circle Round Podcast This is a kid's story podcast that my kids and I listen to that is just so perfect. Good stories, great messages.
Fresh flowers (Always. A year-round must for me.)
Baths with flower petals from our yard. (See above photo) And making little fresh herb and petal soaking kits for my girlfriends.
Knitting, as always. Just made several hats for my children and nieces.
I just started Phillip Pullman's new award-winning book, "The Book of Dust, La Belle Sauvage." If you don't know the "Golden Compass," of His Dark Materials Trilogy", I would start there. (Young adult, Fantasy)
The book, "Emergent Strategy: Shaping Change Changing Worlds" by Adrienne Maree Brown— digging into this book about how one wild and solid idea can change the world at the right time.
The book, "Pleasure Activism: The Politics of Feeling Good," by Adrienne Maree Brown
The book, "Braiding Sweet Grass: Indigenous Wisdom, Scientific Knowledge, and the Teachings of Plants" by Robin Wall Kimmerer I highly recommend the audio version. Robin reads her own book and her voice is like a soothing waterfall.
Spotify! (As I already mentioned!). You can see my list of "Songs to Sing to Kids" here.