Revisiting Your Dreams– It's Time.
|
Who else is feeling like, "BYE 2020! Don't let the door hit you in the _ _ _ on your way out!?" Even without knowing what is on the horizon doesn't it feel like such a relief to say good-bye to 2020! We're stronger now. We're more resilient. We're more open to the possibility of solutions and understand the necessity of new ones. I for one am looking at the world in a whole new way. But how many of you have spent the majority of the year with your head bent to what needs to be done rather than visioning out what you would like in your future? My hand is raised. To me, this was the year where I suddenly had about 5 full time jobs—from homeschooling my children, to my own work doing readings and intuition programs (luckily taught in the evening and always via conference call!), to being on staff at my children's 100% outdoor school, to the care and management of our home, and the well-being of those inside it. Let's just say it's hard [impossible] do 5 full time jobs really really well. Especially the ones you despise, eh-hummm house-holding, I'll just admit the floors don't get swept as often they are dirty! But on the bright side (and not short of miraculous) dinner was served every night!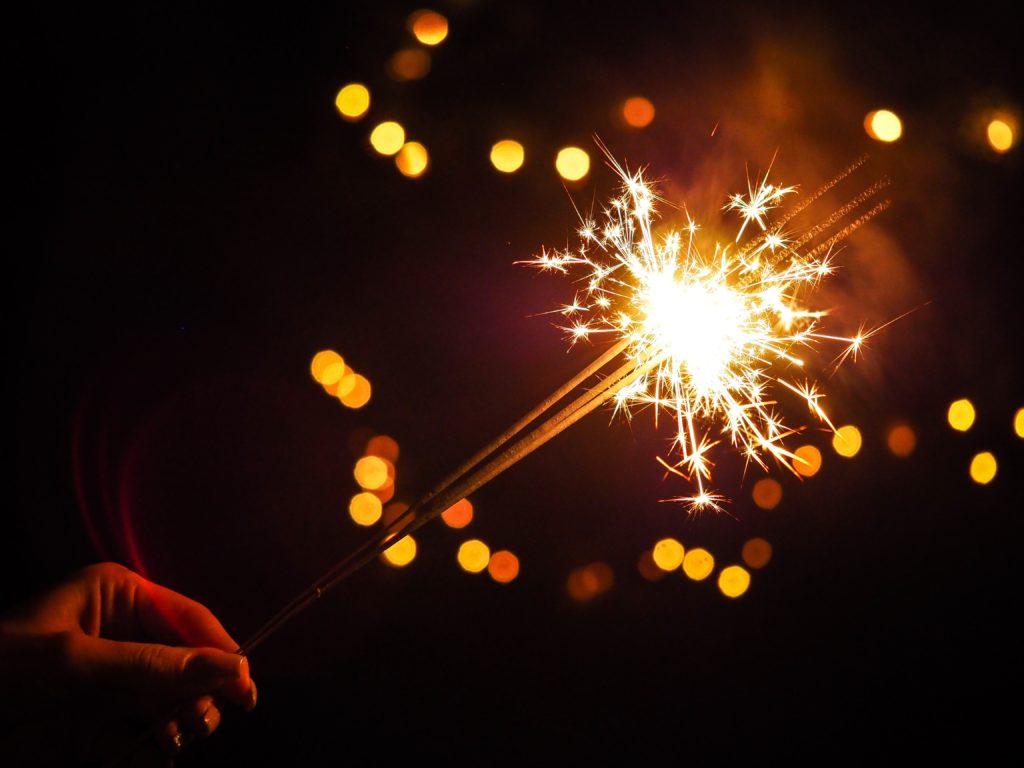 Yesterday I was driving in the car with my family when I felt some old dreams resurface. It felt like greeting old friends. Internally I was like, "Oh! There you are! How lovely to see you again! Hi! HI!!!" I dove into them in my mind like a hot sunbather would dive into a refreshing summer lake. In an instant I was within them looking wide-eyed around and seeing what populated these dreams of old. It felt so refreshing! It's also the reason I'm writing this blog to you now.
We're nearing the end of this memorable year. It's always a good time to take stock. I've made a list in my journal—one half of the page is "Things I didn't love about 2020!" and the other half "Things I loved about 2020!" For instance 2020 had me reviving an old practice which I spent the better part of my life doing and adoring but gave up with motherhood: letter writing and sending. One of my best girlfriends lives in Vermont. When quarantine started I called her one day (or maybe it was a text) and proposed the following. "What if we wrote each other one letter a week? The only thing it need contain is 1. Crappy thing about that week and 2. At least one good thing about the week." We did it. For months we kept up our regular letter writing and receiving! What a joy it was to walk to my mailbox and get an actual letter filled with real juicy details of my girlfriend's life. It wasn't just a post card. It was something deep and real. I LOVED that practice. I would not have done that had a lock down not existed.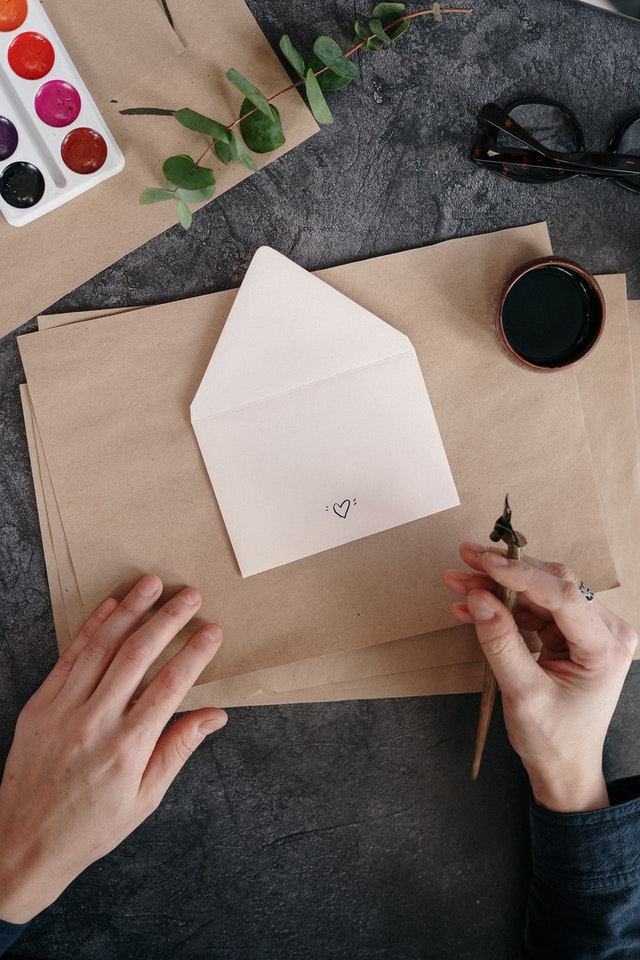 When I look I can actually count many many things that were good about 2020. Some things would even be on both lists! (Homeschooling my children for example: Was crap. Is now satisfying.) The key is looking! I've been finding it satisfying. The list keeps growing as I randomly think of things.
What I really wanted to talk about today though are those dreams! For me the end of the year has always been a time when I look ahead. I look into myself and I see what experiences are sitting there burrowed in the nest of desire and I determine which ones I want to take out of that nest this year and make real. It's a hopeful practice. It's a joyful practice.
So I encourage you—especially if you've spent your year with your head in the this-must-be-done-right-now mode as I have—take some time for yourself. Revisit those old dreams. Ask yourself, like I did, "What is still on the list?" See if there is anything new you're adding now. Remind yourself that when dreaming you don't actually need to know how—but you do need to know what the dream actually is to start moving toward it.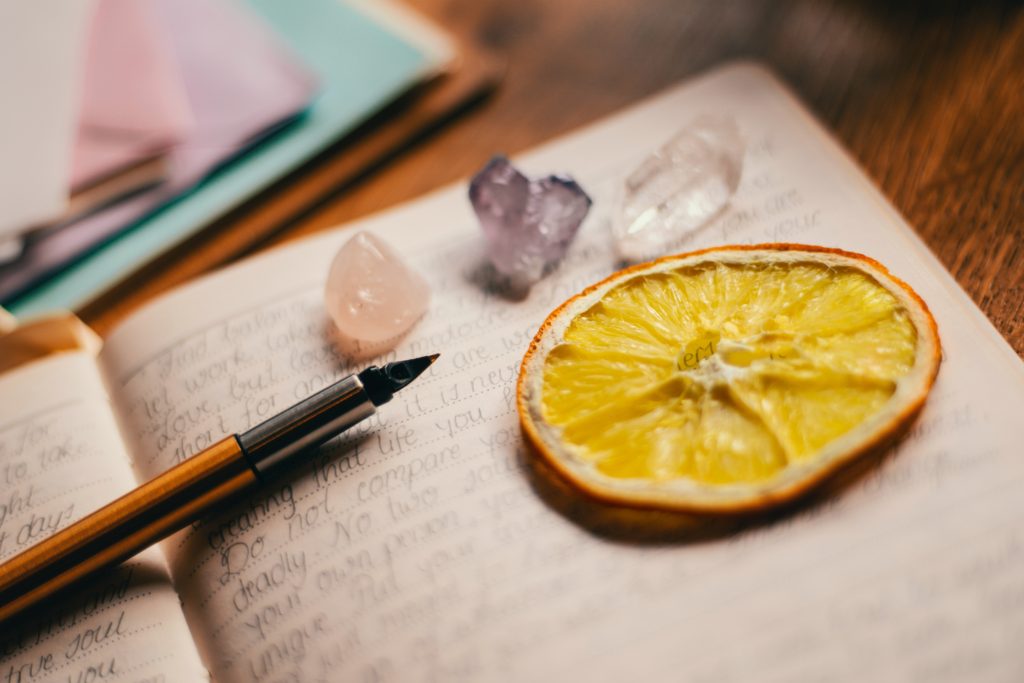 I recommend setting the stage for your dreaming/visioning in the following way:
Find a time where you will not be disturbed (before or after the kids go to bed in my house)

Get the drink of your choice

Light a candle

Put something nice in your diffuser if you're into that sort of thing like I am

Have your journal and your pen of choice

Bring some blank paper too (if your journal is lined like mine is)

Have coloring implements (pencils, markers, crayons, paints)
Go to it.
Write. Embellish your list. Draw it. Draw stick figures or images of what's on the list. Color it. Make little thought bubbles. Make fancy borders….
Maybe the dreams that surface are relevant to the moments of now: December 2020. Maybe they are relevant to the big picture of your life. In this practice we are creating space and taking time to take our foot off the gas to look at the big picture. It still exists you know. And isn't that something lovely!? Happy dreaming.
Wishing you THE BEST!
Love,
Aimée
P.S. Keen to go further?  On a separate sheet of paper (or the back of your dreams list) write down any steps you know you can take to help make these happen. 
P.P.S. Craving more inspiration?  Check out these oldies but goodies from my blog– still relevant for inspiration this time of year 
Aimée Cartier is a psychic guide, author of "Getting Answers: Using Your Intuition to Discover Your Best Life", the founder of Empath Intuition University and Intuition University, mother, sometimes homeschooler, reluctant floor sweeper, and someone looking forward to a new year. You can find out more about her work, books, and upcoming programs by visiting her website at www.AimeeCartier.com.