You guys I made a video! How I got started and why I do what I do.
|
I know I know, people do this all the time.  But for real, I don't.  And that is because I feel awkward videoing myself!  But I did it.  I moved beyond my comfort zone and discovered it wasn't as difficult as I thought.  The trick was (for me) NOT to spend a lot of time thinking about it.  Because the moment I do, when the tape starts rolling so to speak (the phone really), I don't feel at all myself.  I feel like some weird person, stilted and overly cheerful!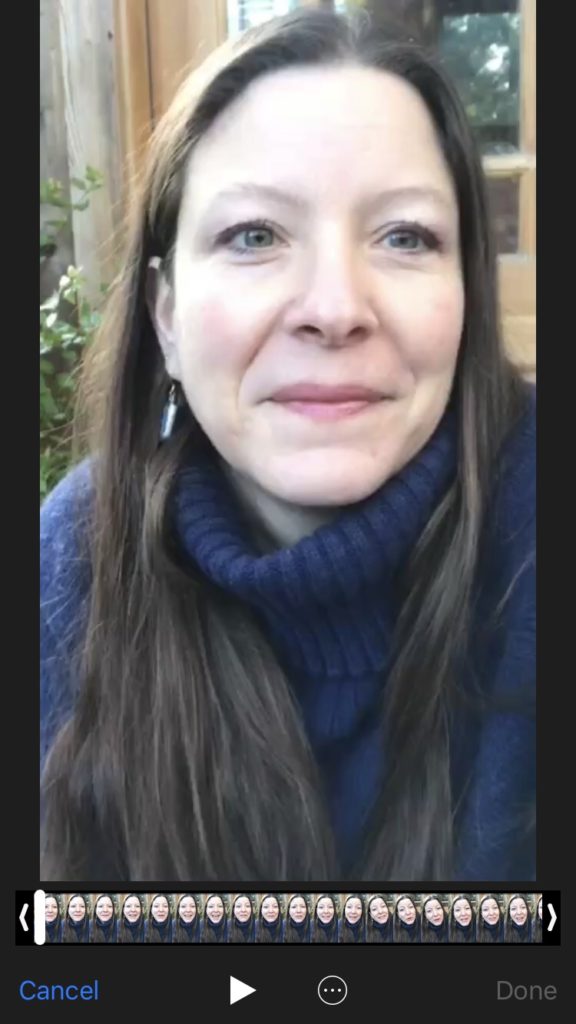 So, I dropped my kids off at school yesterday– and instead of spending a lot of (any) prep time I just sat down in front of my studio and started rolling.  I thought I was doing an Instagram story–which it turned out I was not.  (Novice. Obviously!) So, the result was a whole slew of one minute videos swamping my Instagram account yesterday.  But whatever! I did it.
And it wasn't that hard!
So if you'd like to see me, in the flesh, being me and talking about not only who I am and part of how I got started as a psychic but also about my upcoming Empath Intuition University (which eh-hum starts in 5 days!) Here, you go!
Feel free to let me know what you think (but only if you can honestly be nice! Seriously, it's my first time!) in the comments.  AND if you feel like Empath Intuition University is for you then it's time to get on it! You have an application to fill out and a free exploratory call with me before we start and time is running out!  All details here.
Love,
Aimée
Aimée Cartier is a psychic, author, and the founder of Intuition University and Empath Intuition University.  She teaches students who are ready to understand, harness, and use for good their own intuitive gifts.  More info about her can be found at www.AimeeCartier.com.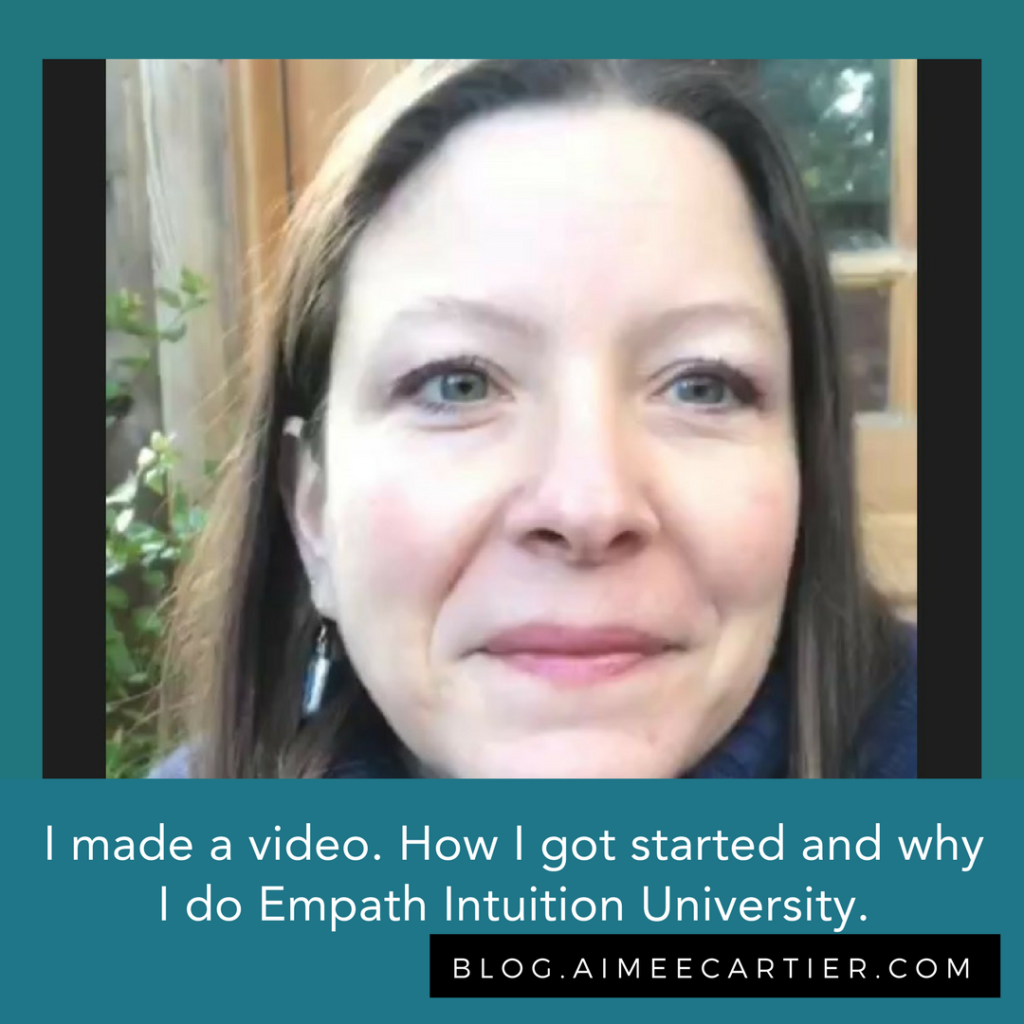 SaveSave
SaveSave